7 Reasons for Selling Your Florida Home in Winter
7 Reasons to Sell Your Home in Winter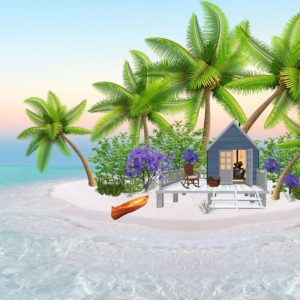 For most retirees or retirees-to-be, the time to downsize brings the anguish of departing from their years of memories in a large home and moving to smaller residences.  Like most home sellers the empty-nesters do not think of selling their homes in winter months and will wait for the selling season of spring.  But, is this a good strategy?  There are pros and cons to downsizing and selling homes in winter, but we think the positive will outweigh the negative.  There are many reasons for that but we think the following pointers should convince the most homeowners:
Buying and  Selling Your Home in Winter
During the winter months, we have many visitors and part-time residences in the area who could also become home buyers looking to buy a second home in Florida or change their current homes.
Traditionally, the people looking to buy homes in winter in Florida are more of a serious buyer type and less of a tire-kicker type.
The number of competing homes are most probably less than homes offered during the Florida home selling season.  Less competition means better chance to sell quicker and for a better price.
Downsizing for Florida homeowners also involves purchasing a smaller home or condominium.  These types of properties are generally less expensive, which attract more buyers.
Most home buyers have a tendency to wait for selling season when the schools are out, creating a less competitive environment during the winter times.  This suggests for winter also to be a better time for empty-nesters to buy homes in Florida.
Sunny Florida also entices many foreign home buyers to explore the opportunity to buy a second home in Florida.  With today's internet accessibility, the homes for sale in winter season have a much larger exposure to foreign home buyers.
The foreign home buyers are ideal because they will either pay cash for the property or have to put a larger down payment to obtain a loan.  This will result in either a quick closing, on cash sales, or a much better chance of obtaining a mortgage for the home buyers with a large downpayment.