Negotiating Price When Buying and Selling Properties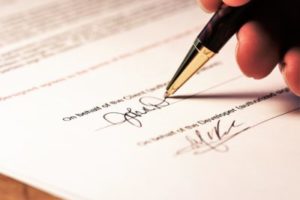 With today's internet and global data access, most of our home buyers and sellers have a great knowledge about the Port St Lucie real estate market.  However, depending on the accuracy of the data, this could be a double edge sword and it is up to the real estate agents to use their knowledge and experience to assist the home sellers and buyers to use updated information and logic. The cardinal rule for negotiating price when buying and selling properties is that everything in real estate is negotiable!  Please note that we did not say only the price is negotiable but everything is negotiable.  This covers the price as well as many terms and situations affecting the contract process during and after the price negotiation.  The following examples will shed more light to what one may encounter during the contract to closing process:
Price Negotiations- The first step initiated when an offer is submitted, which may trigger back and forth counter offers.
Post Executed Contract Renegotiation- Sometimes it become necessary to renegotiate the price or repair costs due to unforeseen issues coming to surface after Inspection or Appraisal Report
Terms Negotiations- Terms deal with other subjects in the contract than the price.  Terms could include:

Closing Date
Down Payment Amount
Pre-Closing Occupancy by Buyer
Post-Closing Occupancy by Seller
Seller Financing
Seller Contribution to Repairs or Closing Costs
Other Contingencies
To negotiate is an art necessary for a successful transaction.  Sellers at times have an emotional attachment to their homes of many years and may resist any changes to the initial contract and buyers always want to negotiate the price and terms down to the last pennies possible.  Buyers and sellers are primarily looking to preserve their own interests and at times need a third party to resolve the issues amicably and who would be a better third party than the Realtors®.  The more experience the Realtor® possesses the easier the process will be.  A Realtor® with expertise in negotiation realizes that his buyer or seller cannot be always right and it is his duty to advise his client with honest even though his point of view is different.
The easiest way to prove a point is with numbers.  Realtors® should compile data from active listings, pending listing as well as the closed transactions to show the new price is around the ballpark and there is no financial damage to their clients.  The market trend is another efficient tool to convince the sellers or buyers to accept the changes in the price.  For example, when the prices are on a steady rise of 3% a month it is easy to convince the buyers that they will recuperate the small amount in dispute by the closing time or couple months after.  This method is also applicable to sellers.