Foreclosure or Short Sale Home Buyers in Port St Lucie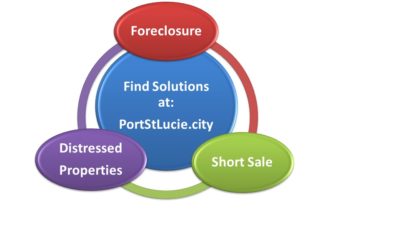 There is a new influx of home buyers in Port St Lucie interested in buying homes after the foreclosure of their home during the past few years.  The real estate meltdown of the last decade has put many of these homeowners out of the real estate market.  The large majority is somewhat gun shy to jump back into home ownership and some are uncertain of rules for obtaining a loan after a foreclosure or short sale.  This is while the Fannie Mae guidelines have seen some significant changes in favor of such home buyers during the past few years.  
The Making Homes Affordable (MHA) has introduced many new tools to homeowners of distressed properties that include Deed in Lieu and Short Sale Programs.  The Home Affordable Foreclosure Alternatives Program (HAFA) is the best source for homeowners with upside down mortgages.  For home buyers that their credit has been negatively affected by the foreclosure or the short sale of their properties, there are new lending guidelines to reduce the waiting time to qualify for a new home loan.  These guidelines are listed on their website under Back to Work program.   While it requires home buyers to wait 7 years in a typical foreclosure and 2 years for short sales, the Back to Work Program, on the other hand, drastically reduces the waiting period pending the buyers meet certain requirements.  
To begin with, we highly recommend working with the HUD Counselors in your area.  These counselors are expert in assisting you with your credit problems and also introducing you to the lenders that will underwrite new loans for home buyers that had the foreclosure or short sale in the past.  For more information about buying a home after foreclosure or short sale please contact one of our experts at:
Email:  info@portstlucie.city