Short Sale Free of Cost for Sellers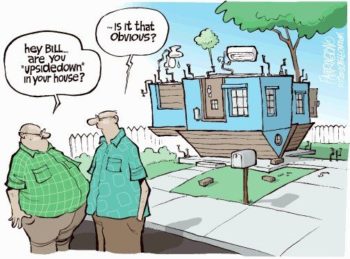 Short Sale at No Cost to Homeowners 
We are pleased to announce a recent joint venture, aimed at assisting the homeowners with upside down mortgages, between Coldwell Banker Thomas J. White Realty and The Law Office of Paul A. Krasker, the two trusted brands in real estate sales and purchase and real estate law.  The collaboration offers a unique opportunity to homeowners to walk away from their debts through a short sale process without any future financial consequences and also creates the opportunity to receive up to $10,000, and in some instances even more, for their relocation expenses.
The process is streamlined to reduce the stress of homeowners who are in financial hardship due to some unfortunate circumstances.  The Port St Lucie short sale opportunity replaces the dreaded foreclosure or bankruptcy treats.  There are many advantages to the short selling of your home.  The damage to credit is temporary in comparison to the other two options and FHA loans for purchase of a new home is possible 6 months after the short sale.  Furthermore, the stigma of bankruptcy is proven to have adverse effects in future of the homeowners, while with the short sale they can get their financial stability back in a shorter period of time.
The process begins with listing the home as a Port St Lucie short sale transaction through one of the short sale specialists at Coldwell Banker Thomas J. White Realty.  Upon finding a buyer by your real estate agent, the experts at The Law Office of  Paul A. Krasker takes over the negotiations with the lender till all terms are agreed on by both buyer and the lender.  The foreclosure procedure comes to halt through motions filled by the attorney at the law office during all the short sale process .  This afford the homeowners an enjoyable stay in their residence without the stress associated with phone calls and letters from the lenders.  The amount of the homeowner's work in short selling their homes is limited to gathering and signing the necessary paperwork.  The real estate agent and the law office employees will act as the authorized persons to work on behalf of the homeowner and negotiate with buyers and lenders.
The best part of short selling your home is the fact that there is no cost to sellers for both the work by Coldwell Banker Thomas J White Realtors or The Law Office of Paul A. Krasker's employees.  In other words, you will receive FREE SERVICES from two of most recognizable names in real estate industry and have the opportunity to get paid as well.
For more information and arranging an in-person meeting with our short sale specialist simply call or email us at:
Phone: (772) 323-6730
Email: info@portstlucie.city