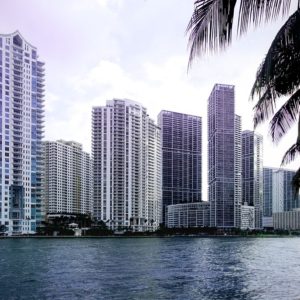 Pre-Construction Investment in Residential Properties 
The advance sales of the pre-construction units are the biggest hurdle for most developers planning to obtain construction loans from financial institutions.  The typical requirements to start a construction loan process is owning the land, having all permits in place and sell a predetermined number of the pre-construction homes prior to underwriting the loan.  With lenders acting more cautious than ever, the developers not only are scrutinized to qualify for a construction based on their creditworthiness but also have to create a sales force, build models and advertise to sell the preconstruction units.  To add to their problems is the lack of confidence by the preconstruction investors who are walking scared after the fiasco of the last crash of the 
real
estate market.
As one of the stronger companies that have survived the ups and downs of the real estate
market,
we are trying to create a sales solution for developers of new residential construction as well as opportunities for pre-construction home buyers and investors.  We recognize the challenging times we face in managing the relationships with uncertain investors as well as the anxious developers.  We also believe that only hard work along with integrity is the only route for better days ahead.  We know that the days of flipping pre-construction contracts are long over. Today's purchasers are more interested in the 
quality
of the development and the discount margins than a short term gain of crazy margins due to atypical increases in home prices.
In order to resume offering
pre-construction
opportunities to savvy investors while creating sales solutions to developers, we are looking for sound pre-construction projects to present to our past and present investors.  To achieve
this, 
we have completed a highly disciplined due diligence process in choosing our developers in order to ensure the integrity of the project along with the 
true
market value of the units and the discount margins being offered.  For further information please contact Hamid at info@portstlucie.city