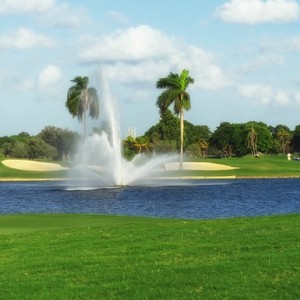 Florida Golf Courses 
Sunshine, beaches, and Florida golf courses are responsible for the brisk tourism of the Sunshine State that combined with citrus production have been the backbone of the state's economy for many years.   While historians date the origin of golf to the era of Roman Empire, Florida has been the modern day Golf Empire of the Unites States.  Sunny days and warm winter weather bring many golfers to the state throughout the year to explore the magnificent golf courses of Florida.  Find your course and book a tee time.
 With over 1,480 courses in Florida, Naples makes the top of the list when it comes to the number of the golf courses in the State of Florida.
Below are the top Florida Cities in that category:
1. Fort Meyers Golf Course
2. Orlando Golf Courses
3. Boca Raton Golf Courses
4. Jacksonville Golf Courses
5. Bradenton Golf Courses
6. Sarasota Golf Courses
7. Ocala Golf Courses
8. Vero Beach Golf Courses
9. West Palm Beach Golf Courses
Interestingly Miami or Doral, the home to Blue Munster in Doral Country Club, did not make the top ten list but remains as the one of the most intriguing destinations for serious golfers from all over the world.