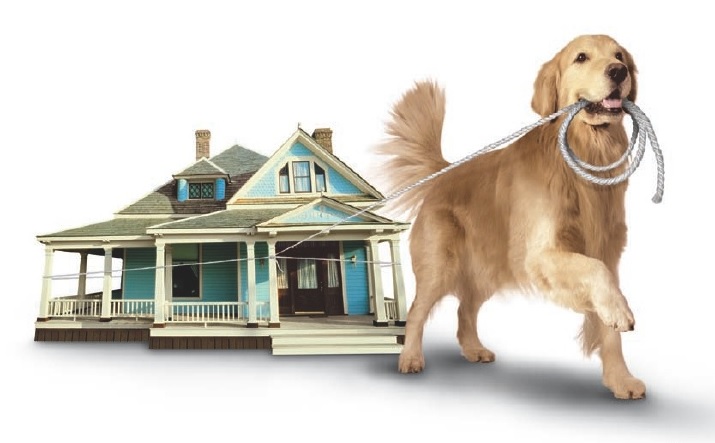 Know What Your Home is Worth?
Selling Your Home?  
With the historically low interest rates and improving consumer confidence, Port St Lucie homeowners are enjoying a solid seller's market.  This is the best time to sell your home for top price.  Waiting may result losing a large pool of buyers due to the increase in the interest rates.  Contact us for a valuation of your home by an experience Realtor® and former Property Appraiser.
Get Free Report
Seller Services
How I Serve My Port St Lucie Sellers
The core of our business is the referrals from the past clients, which becomes possible only if they had a positive experience.  For that, we are grateful to all our past seller clients in the Port Saint Lucie real estate markets for their trust they have granted us by referring their family and friends. This is their testimonials to approve our hard work and the stellar seller services package we offer all our sellers.  As a former property appraiser as well as an experienced real estate broker with over 14 years of experience I have streamlined a stress free service platform to methodically walk our sellers through the process starting with an idea to sell through the complex and detailed pricing of their homes, negotiating offers/counter-offers, inspection and appraisal issues culminating in leaving the closing table completely satisfied.
Property Evaluation
The evaluation of a property does not end at the pricing.  We will keep our sellers abreast of all changes in the market, including changes in the statewide and local real estate market, interest rate and changes in FHA and other governmental agencies, which could have an effect on their home sale.  We also provide our sellers with easy solutions for sprucing up the curb appeal and staging of the interior of your home.
Proper Pricing of Your Home
As a former property appraiser I have more tools to correctly price any property.  The properly pricing or a property is the most important step in selling your home.  An under-priced listing will result in loss of money for sellers while over-pricing means loss of time and momentum.  Every listing enjoys their highest traffic and traction during the first few weeks and over-priced listings will loose this opportunity.
Market Updates
Just like our Florida weather, the real estate market is always susceptible to changes on any given day.  We will continuously update our sellers about the local and statewide real estate market and other changes detrimental to the successful closing.  The changes in mortgage rates and terms as well as new zoning or government guidelines will have direct effects in the buyer's' ability to close, which it will decide the outcome of the contract.
/Price_Negotiations
Price Negotiations
Regardless of seller's' market or buyer's market, buyers and their agents objectives always remains to pay the lowest price or negotiate for the seller concessions. Our years of experience as a property appraiser as well as a real estate brokers have been a great tool in negotiating the most favorable price and terms in different types of market.
Inspections & Repair Negotiations
The price negotiations are only the beginning of a contract process. Once a contract is in place, there are documents, disclosures and inspections to get past. Dealing with inspection or appraisal issues can require further negotiations, which can make or break a deal.  We will accompany and expertly advise our sellers throughout the entire process for a stress-free and successful closing
Contract to Closing Process
Dozens of detailed tasks, document deliveries, deadlines, inspections, appraisal and mortgage details are all in store between the entire sales process starting from price agreement and to contract and closing.  While it is possible to have a problem-free contract to closing on the sale of any property, however, we are always ready to face the unforeseen challenges.
A Better Free Market Analysis!
Comparative Market Analysis CMA
The article below is to explain the process of correctly pricing a property and shed a light and demonstrate differences between Appraisal, Comparative Market Analysis (CMA) and Broker Price Opinion (BPO). There are few real estate agents, if any, to possess the knowledge of all 3 systems in entire Treasure Coast.  To obtain a report on the value of your home employing  different methods please contact me directly at:
Phone: (772) 323-6730
Email: info@portstlucie.city
Pricing A Home For Sale
Correctly pricing a home for sale is the most important step when it comes to listing  and selling of a property. As a former licensed Appraiser, I perform Broker Price Opinions (BPO) for many banks and other financial institutions to determine the fair market value of the bank-owned homes.  My education as an Appraiser is a great tool when it comes to pricing my listings.  Sellers are pleased to know that their home is priced correctly according to the current real estate market and it is not underpriced or overpriced. The two latter scenarios are proven to work against the seller's benefits.  While the consequence of an under-priced listing is the direct financial loss by the seller, the overpriced listing, on the other hand, will result in listings to stay in the market for a long period of time and become a stale listing.  Most buyers will offer lower prices when they're dealing with a property which had stayed on the market for a long period of time.
How to Prepare an Accurate Comparative Market Analysis, CMA
Generally, when performing a Comparative Market Analysis (CMA), there are three main contributing factors that determine the price of a home.  These CMA tools are readily available to all Realtors when pricing a home. The difference between the CMA evaluation and appraisal is that although the licensed Appraisers use the same CMA criteria but they perform more detail adjusting and calculations. The criteria includes:
The proximity of the compatible sold homes to the subject property (Preferably in the same subdivision or within a 1-mile radius)

Similarity in the size, amenities and conditions of properties and

The sales date (Preferably within the past 3 months)
Compiling a CMA with comparable properties sold a year ago is not going to portray the correct fair market value of any property.  When comparing homes with different conditions the Realtor or Appraiser will adjust the value of the comparable homes to match the subject property by crediting for inferiority and debiting for the superiority of such conditions.
Adjusting a comparable property is an art that requires experience and education on correctly calculating the amount of credit and debit in any CMA.  As a former licensed appraiser, my knowledge eliminates the guesswork and allows me to adjust the square footage, the number of rooms or garages, swimming pools and other differences of a compatible sold home to match the seller's property more accurately.
I will create a comparative Market Analysis that is more true to the current market value.  This will prevent future appraisal issues due to overpricing or loss of money by the sellers due to under-pricing of their property.  Our goal is to sell any property to its just market value in the shortest time and best possible terms and conditions.  Having a home priced above the current value will hold up the buyer from obtaining a mortgage due to the discrepancy between the listing price and the true market value of a home.  To receive an accurate CMA for the actual value of your home all you'll need is to simply to contact us and we will take care of the rest with no charge or obligations to Sellers.
Use of Internet in Pricing Your Home
With today's wide reach of the internet, most sellers have access to more information about all aspects of the real estate market than ever before.  However, not all the information flooding the internet are as useful as they appear.  There are many inaccuracies in the information even by the most recognizable websites such as Zillow and Trulia.   The main reason for such problems is because these sites do not have a direct access to the nationwide MLS System and their data are mainly driven from the outdated listings and wrong information in real estate websites that are not affiliated with the National Association of Realtor (NAR).  Therefore, the use of these websites by the sellers who are seeking information on sales of properties could have negative results and adverse financial consequences.  
In order to arrive at the best price possible, we employ more accurate tools from the listing, marketing, and sales of homes in St Lucie County including Port St Lucie, Tradition, St Lucie West and surrounding neighborhoods. Furthermore, not all properties sold through Realtors® and the market analysis report could not be precise if we discount the properties sold by owners. Proficiently utilizing the MLS system and county tax roll for For Sale By Owner, FSBO, properties along with my education as a former appraiser are some of the tools in accurately pricing and correctly marketing properties for a quick sale at the best price possible.  Correct valuation of any listing is the single most important factor in the a successful sale of any property.  The overpricing will make a listing stay in the market for too long and lose its traction and become a stale listing. The under pricing is worse yet, which will result in the financial loss by selling the home below the true market value.
The most accurate system for information exchange in real estate is the Multiple Listing Services (MLS).  This system is by far more up-to- date and proficient than the websites that extract their data from county tax files.  The search tool in portstlcuie.city offers exact the same tools that the real estate professionals use.  Enter the information about your neighborhood to get a pulse of the current real estate market in your community.  Better yet, save time and let us program the MLS System to directly send you all the new listings and the price changes for existing listings in your neighborhood.  Through this service, an automated email system will immediately notify you of new listings in the area of your interest instead of you spending your valuable time and constantly checking out the website for updates.
Property Evaluation
Art of Evaluating a Property
One of the first points I learned as a licensed property appraiser and Realtor was that "an appraisal is an art and not science".  This means the valuation of a property and different individuals could have different opinions of price for the same property.  But, which one of these prices are more accurate?  Generally, the price opinions rendered by appraisers are more dependable than the ones by Realtors®.  While the Comparative Market Analysis or CMA is a great tool in the valuation of a property, but at times the accuracy of such reports conflicts with the property appraiser report.  
The experience has shown that listing a home with the correct price is the single most important factor in the successful sales of any real estate.If a listing is incorrectly overpriced, it might make the sellers happy in the beginning but ultimately it will cost them time and money in the long run.  Most of the showing activities on new listings happens during the first two weeks and overpricing cause the listing to lose its traction very early in the market.  On the other hand, the under-pricing of a home will result in an obvious economical loss to the sellers.  Why not use the free valuation service  of our team , highlighting both the Realtors® and appraisers price opinions and get it done right the very first time.
Although each listing starts with taking some pictures, submitting the listing to Multiple Listing Service (MLS) but our work doesn't end there.  We analyze all other available homes for sale in the immediate real estate market and design a marketing approach geared to compete with all other similar listings in the area.  We will also market your property on the internet and Social Media utilizing the latest technologies to give the competitive edge to every single listing.
Getting Ready to Sell a Home
We will work with you in different areas to showcase all the positive aspects of your home to have it ready for the market and have an edge over the competition.  The following are some of the critical areas pertaining to sales of any home:
Comparison of the Interior Features – There are many fixed elements in all homes like the number of bedrooms and bathrooms, but how to calculate the correct price when comparing your home with others that have different number of bedrooms or baths.  The way a property appraiser looks into evaluating a property is different than how a Realtor will.  We will show you how to set a reasonable price plus extra room for negotiation.  To understand what we are up against in the competitive market, we also discuss the following with you in our presentations:
Floor Plan- if your home is superior or inferior in comparison to other homes for sale in the area

Year Built- how your home compares with the completion when it comes to the age of each home

The condition of floor, walls, paint, etc.

The superiority or inferiority of the kitchen features

The difference in room sizes

The other features, such as windows, lighting, skylights that buyers would see when visiting your home and compare to other homes for sale in the immediate area
Showcasing the Exterior – Curb appeal is one of the most important steps when staging a home for sale.  After all, that is the first impression for potential buyers when they visit the home for the first time.  We will discuss some of the important aspects of landscaping, exterior paint and improving the overall condition that will make a difference while it'll falls within your budget.
Improvements on Existing Conditions – After years of living in the same home, some sellers may become accustomed to the small issues with their home, but for buyers this is the reflection of how the sellers have maintained their house.  This may result in buyers assuming that they have to do a great deal of maintenance and consequently they would like to discount the price of the home as compensation.
My job is not talking only about the positives while ignoring the obvious issues.  I will be upfront with you in bringing all solvable inferiority details to your attention and help you to come up with the most economical solutions to combat the problems.  After all we both have the same goal of selling your house for the best price in the shortest time and under most acceptable terms possible.  I will make sure your home is priced right and staged at its best before your home enters the market. This is only attainable through a complete evaluation and price structure of your home prior to listing along with a comprehensive marketing plan including the print media, social media and exposure in many websites that covers all aspects of showcasing your property to the potential buyers.
You can always reach us 7 days a week by phone at: (772) 323-6730 or through email at: info@portstlucie.city to set up for an appointment to discuss our comprehensive marketing plan for sale of your home anywhere in St. Lucie County, Martin County and the surrounding neighborhoods.
Real Estate and Marketing Your Home
Pricing and Marketing of Your Property
With a professional internet marketer in our staff my team is uniquely qualified to market and sell your property for the highest price possible.  We have put together the education combined with the experience of over half a billion dollars in successful sales contracts in past 14 plus years in promoting and sales of properties in St. Lucie and Martin Counties.  Pricing, marketing, and the listing of properties, requires a real expert with comprehensive education combined with practical experience.  As a Broker-Associate, Graduate of Realtor Institute (GRI) with prior experience as a licensed property appraiser , along with 2 bachelor degrees in Industrial Engineer and Business Administration, I have combined solid education with hands on experience to analyze, correctly price, and market your property to attract well-qualified buyers.
My team is ready to assist sellers with our unique marketing approach to sell their properties in Port Saint Lucie, St Lucie West, Fort Pierce, Stuart, Hutchinson Is, Hutchinson Island, Jensen Beach real estate markets.  As a full-service real estate company, we could also help you in locating your new home through our expert affiliates anywhere in the United States and Canada.  Our focus hasw always been set in reducing the stress that is associated with any real estate transaction for all our clients.
Comparative Market Analysis or CMA
The cardinal principle in pricing a home is not to overprice it. I assist sellers to value their home by using my experience as a former licensed appraiser along with an in-depth Comparative Market Analysis CMA report to strategize the price in a manner that will be competitive with other similar listings in the market.
Understanding The Market
Our goal is to assist the sellers to understand the place of their homes in the comparative real estate market through

 scrutinizing the MLS for the currently listed and sold properties. The knowledge of the market and the competing listings is essential in accepting an offer, counter offering and having a clear price range in mind without losing any potential buyers.

A Comprehensive Marketing Plan
We have perfected a marketing plan for every type of property in the Port Saint Lucie, St Lucie West, St Lucie, Stuart, Hutchinson Is, Hutchinson Island, Jensen Beach, and Fort Pierce real estate markets. Based on the demographic some strategies work better in some areas or price ranges than others. We will tailor a custom marketing plan to respond to the wants and needs of the home buyers in that specific market.
Contract to Closing Process
There are more than 50 tasks, objectives and deliveries of documents involved in taking a seller side of any transaction from contract through a successful closing. To keep up with all these tasks we have created a calendar of events to assist us in following up with buyers and their agents to make sure all deposits are received by title company, inspection and appraisal ordered, and follow up with mortgage lender to assure a timely closing.
Pricing Your Property
Proper valuation of a property is the key to to a successful sale of any property.  The term "stale listing" refers to a listing that has been on the market for too long mainly due to over-pricing. such properties lose their appeals to the home buyers and real estate agents alike. We will price your property right the very first time to sell for the best price possible without letting them become a stale listing.
Updating Market Condition
With evolving real estate market staying up-to-date with new listings as well as the sale of the comparable properties are crucial for any seller. We will continuously relay all information that could affect the sale of a property to our sellers and suggest the corrective measures to adjust to market changes accordingly. We share the same goal with sellers when it comes to the successful sale of their property and our hard work will prove that.
Negotiating Sales Price
Our vast experience in sales as well as the appraisal of properties is a great tool in price negotiation process. We can prove to buyers, their agents, and the property appraiser that our listing is priced correctly and expertly as a licensed appraiser will price it. Most often this will eliminate the appraisal issues as well as the low-balling technique used by some home buyers and save our sellers time and aggravation.
Negotiating  Inspections & Repair
The price negotiation most often does not end when contract is signed. another round of the price negotiation may become necessary due to the inspection results. While most of the issues in the inspection report are minor and could be overlooked, but for inexperienced buyers could create some concerns. We will carefully inspect the report and discuss it with the seller. We will prove that most issues bear no merits and if necessary try to find solutions to remedy the more serious issues.