7 Reasons for Buying New Construction Homes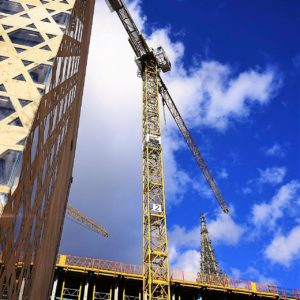 Buying new construction homes offers a number of benefits, which generally are not available when purchasing used or resale homes. However, when you're in the market to purchase a home, you have to compare the advantages of purchasing new construction homes versus pre-owned homes. This entails a comprehensive research on builders, the costs associated with constructing a new home, wait time and putting up with contractors. But if home buyers do their homework, they could enjoy the latest design on construction methods in most stylish homes offering a comfortable lifestyle.
Pros:
Builders Warranty
Most builders offer 10 years warranty on major structural defects and 2 years on plumbing, electrical and HVAC system.
Location
You can choose the location by either purchasing a lot in your favorite area or, if gated community, pick one of builders lot that suits your needs and requirements the best.
Incentives
Most builders offer incentives for the purchase of their ready to move-in new construction homes or lower prices o the pre-construction homes.
Design
The new home buyers have the option of designing their future home layout or chose from builders' models
Energy Saving
The latest construction methods emphasize more than ever on energy efficiency and safety.
High-Performance HVAC and Appliances
Today's advanced technologies have resulted in the most energy efficient HVAC system and appliances, which weren't available even five years ago.
Smart Homes
This latest trend it's here to stay and improve on a daily basis. Builders are adjusting to the latest innovations covering all aspects of home constructing. Some of the features of smart homes include double to triple pane safety windows, smart HVAC, lights and alarm systems controlled from cell phones from any place in the world.